The all-in-one solution for creating lawyer-grade legal documents
---
No stress. No hassle. Docue empowers you through every step of creating, signing and managing your business' legal contracts on one platform.
Why Digitised Legal Services?
It's time to modernise legal services in ways that help streamline administration, accelerate processes and keep up with changing regulatory requirements. Enter Docue's dynamic legal content platform.
Managing legal documents can be chaotic when the process is spread out across searching for templates, manually customising them, sending attachments, printing copies and scanning handwritten signatures. Time sensitive agreements are delayed, attachments get lost in your inbox, and critical documents end up stored in decentralised places.
But when the process is managed in one place on Docue, you can easily select the right template, apply advanced customisation, and activate eSigning and smart archiving all in the blink of an eye. No document chaos or agreement delays required.
Recommended by our customers
A complete legal services solution for startups and SMEs
Docue's dynamic, ready-made and legally-valid contract templates support any business need, from board meeting minutes, shareholder agreements, third party contracts, employee contracts and more. Stop wasting money on tasks that can be simplified & automated. The templates are designed by lawyers for everyone. When the law changes so do our templates.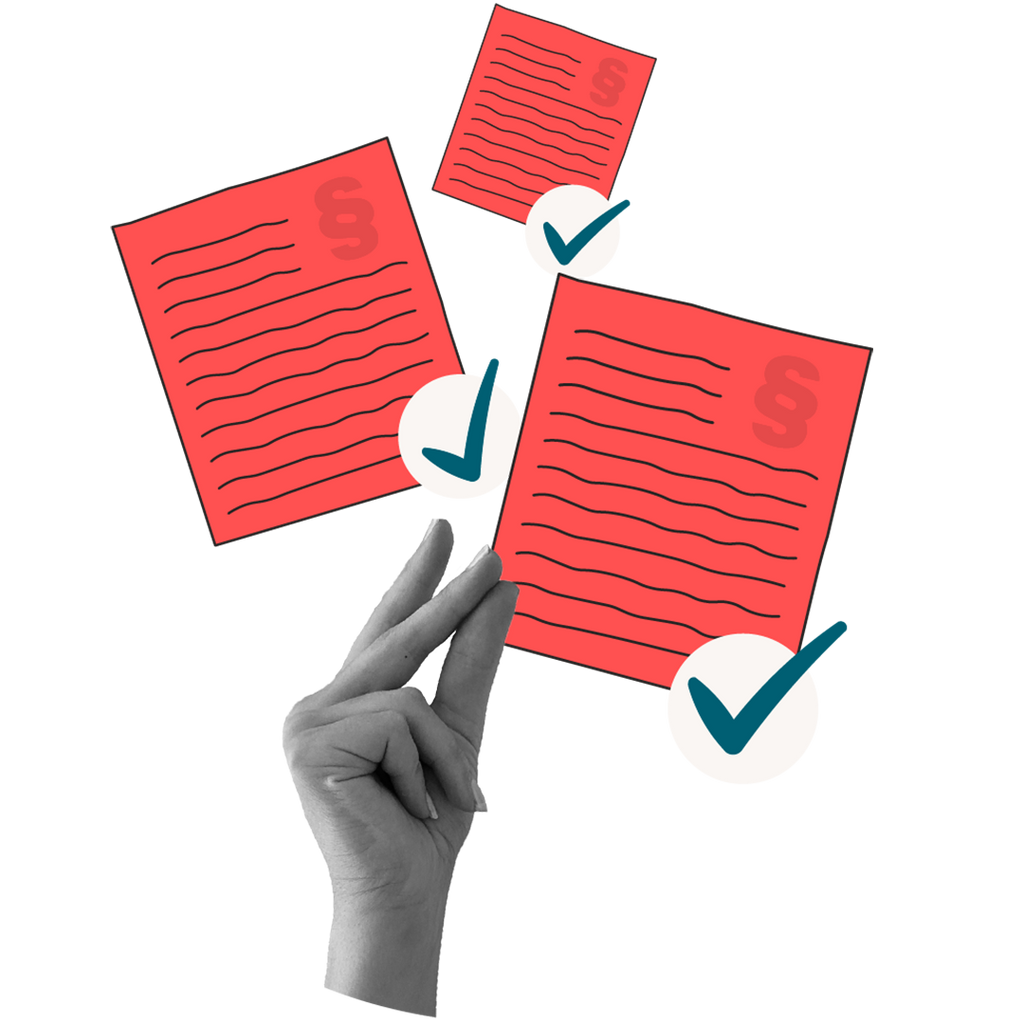 The perfect legal document doesn't exi...
Built on our industry-leading foundation of dynamic legal content creation, Docue offers a comprehensive selection of easily customisable, premeditated legal documents and contract templates. Instead of squandering hours preparing contracts from scratch, rapidly select from a tick box of up-to-the-minute legal clauses and know for sure you're creating regulatory compliant, legally reliable documents.
Ask a Lawyer, instant answers
Docue's UK based team of qualified lawyers is on call through real-time instant chat whenever you have a question. Instead of relying on the opinion of one generalised lawyer, you'll get the collective insight of an expert team. Oh, and there's no billable hours and zero additional charges — Ask A Lawyer is free with your subscription.
See why 30,000+ businesses use Docue to ease admin, accelerate sales, streamline HR and much more
"Previously, we created all our contracts manually, but Docue has completely changed our processes. Creating documents is now a lot faster, signing them is easier and the security is way better. We have been very satisfied with Docue and will gladly continue to use this service."
Joonas Puurunen
CEO, Prime Sales
Supercharge your legacy documents
What happens to your existing documents when you switch to Docue? Simply open your legacy contracts in Docue and let our advanced customisation, compliance, e-signature and smart archiving features give them superpowers.
E-signature made smarter and faster
E-sign documents securely and in seconds, via touch screen or strong id. Docue e-signing is available for all documents, even ones drafted on other platforms, meaning no more scanning or sending email attachments. And we've raised the bar on security — our auto generated audit trail is court-admissible and bank-grade.
Next generation document management
Unlimited storage space and intelligent search? Certainly. Auto saving and smart folders? You got it. Docue's smart document archive saves all your edits, lets you custom manage folder permissions, and sends alerts to relevant parties when any important dates are coming up.